South America 2019
18th Jan Uruguay Bluzz Live
19th Jan Argentina Buenos Aires, Andres Baranda 941, Quilmes
20th Jan Argentina
Rock House Palermo, Juan B. Justo 1477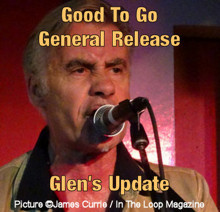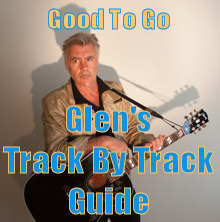 Review: JustListenToThis
"As sharp and tuneful a rock album as anyone could ever wish for"
Review: 100 Club Launch



Dec 6th - Pete Shelley: "I am totally shocked and saddened to just hear of the untimely death of Pete Shelley. A superb songwriter, artist and a totally sweet hearted guy who was one of the very few originals of punk and even a one off within that. My deepest condolences to his family and friends."



Glen Lifts The Pointless Trophy

Hook In You
Sexy Beast

Happy

Direct from Glen....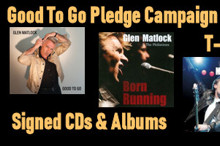 Download / Stream...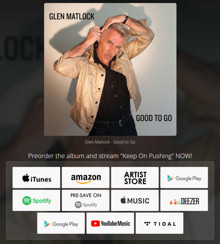 Physical from Amazon...